HALKIDIKI

ANCIENT STAGEIRA

Ancient Stageira location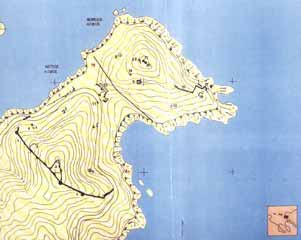 The ancient Stageira is located about 500 m Southeast of today's settlement of Olympiada, on a small, mountainous and beautiful peninsula, which is called Liotopi. The town took both hills, one coastal at the North and one bigger at the South, which are divided by a low neck.

The position of the town, which is well know as the home town of Aristotle, is identified with the reports of the ancient writers, and with the researches of the current classicists.

The ancient records are clear: They give the town's distance by the ancient Akanthos at the south, they mention that it was coastal, and the most important is that most of the times refer to a small island across Stageira, which was named Kapros. (The same name is given for the harbor of the ancient town, which most probably is identified with Olympiada's Gulf, while the coins of Stageira represented a kapros (wild pig).

Indeed, the unique island that exists in the area is today's Kafkanas, which is 1,5 mile away from the ancient town. Today is inhabited and attracts all the sea-gulls of the area, while the ruins show that the island had been inhabited by the classic years till the medial-Byzantine years.
Please share your opinion of it with other travelers. Write a review!